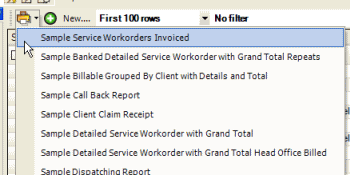 1.Drop down the

Print menu option button whether in a grid or within an entry screen
2.Hold down the SHIFT key on your keyboard and at the same time select the report template you want to edit.
3.The report template will open in the internal report designer so that you can now edit it as needed.
See also:
How do I put my company logo on a report template?