This online Help file provides detailed information on all features and use of AyaNova as well as installation and configuration guides and more.
•To view topics, double-click on the chapter headings to expand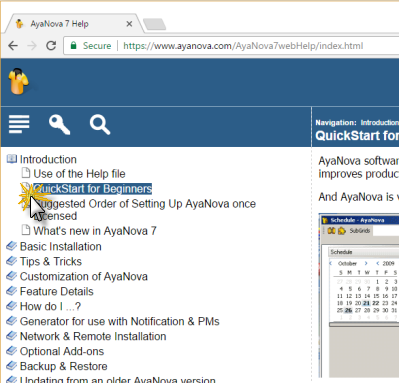 •To print the entire Help documentation, download the PDF from http://www.ayanova.com/onlinehelp.htm
•To search for a specific word to bring up relevant Help topics, select Search, type in the word.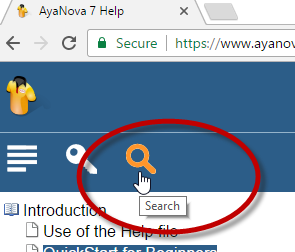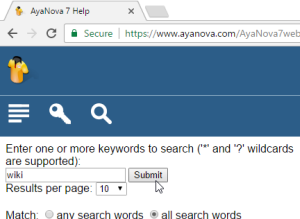 Screenshots depicted in this Help may not display exactly as your copy of AyaNova does, as dependant on screen size, display settings, data and specific version in use.
Software, Help and design copyright from 1999 onwards Ground Zero Tech-Works Inc.
All rights reserved worldwide.
AyaNova® is either a registered trademark or trademark of Ground Zero Tech-Works Inc. in the United States and/or other countries. All other trademarks referenced are the property of their respective owner.
This documentation is provided as is and could include technical or other mistakes, inaccuracies or typographical errors. Where inconsistencies between the documentation and the program occur, the program is considered to be the authority.