You can change the Navigation Pane order - for example, you may want to move the Vendors navigation bar to the bottom of the navigation pane:
1.The Navigation Pane is presently displaying the Vendors between Units and the user who is logged in
2.Select the configure button at the bottom of the Navigation Pane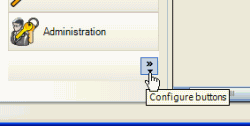 3.Select Navigation Pane Options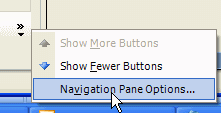 4.Select the Vendor pane which is what you want to move, and select Move Down till it is below the Administration pane.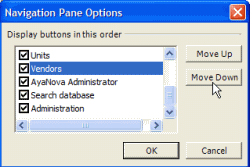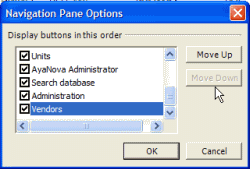 5. Click on OK to save the Navigation pane options
6.The navigation pane will now display the Vendors bar at the bottom of the navigation pane under Administration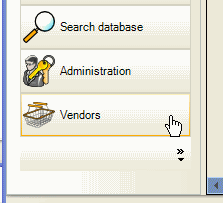 These settings will display the next time you log in under the same username as AyaNova maintains this information within its database for you as a user.