1. Select the menu option Accept to new work order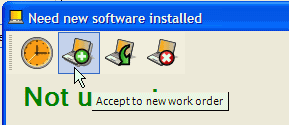 2. A new service workorder for this client will open

Whatever text entered in the Title will be copied to the Workorder Summary field and the Workorder Item Summary field of the workorder

Text from the Reference Number field will be copied to the Client Reference # field and the first line of the Service Notes field

Text in the Requested By field will be copied to the Contact field in the workorder

If client selected a unit, it will be selected in the Unit sub-screen in the service workorder

The urgency selected by the client will be copied to the second line of the Service Notes field

The text from the Details field will be copied to third line of the Service Notes field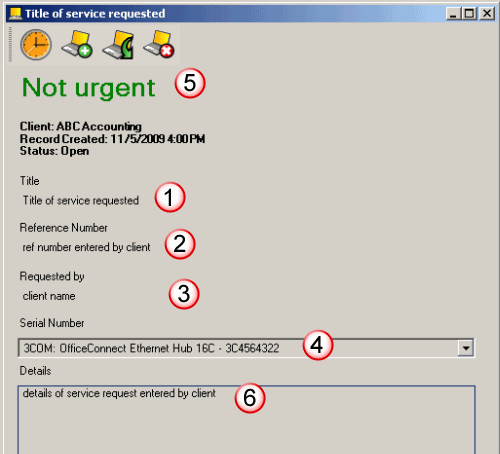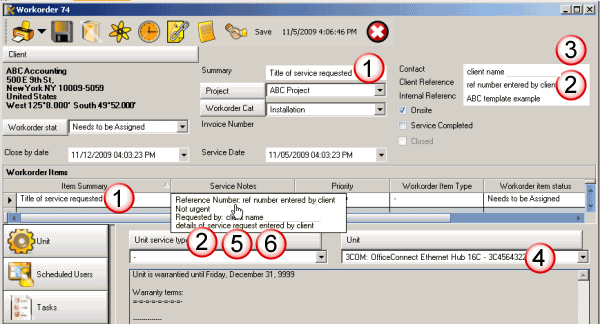 •You will also note that the workorder number for this workorder is already present – the workorder is created and saved automatically.
•Once a workorder has been created from a service request, the client can no longer delete the CSR request as linked to the service workorder.
•If a client has a default Service Workorder Template set in their client entry screen, all other template entered data will be transferred to the new service workorder for this CSR except for the fields Workorder Summary, Workorder Item Summary, Client Reference # and Service Notes as text from these is taken from the CSR.
•And if the client is a member of a region that is using the Client Notification feature, they could automatically be sent an email letting them know their service request has been accepted.
See also: