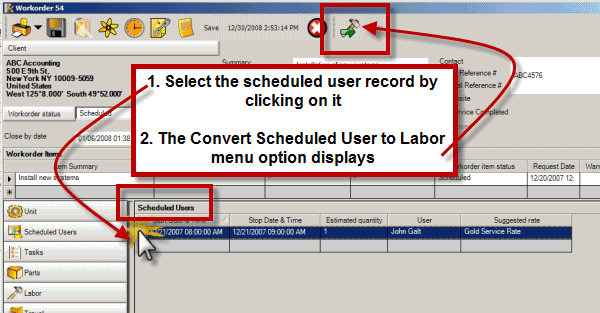 If Scheduled Users sub-section of a workorder item is selected the menu option displays:

Convert Scheduled User to Labor
Selecting this will copy over the selected scheduled user, start and stop date and time, estimated quantity and suggested rate to the Labor sub-screen.
This is a time-saving feature to be used if the actual service provided coincides with the scheduled user and times. Of course you will still need to enter the details of the service provided into the Labor sub-screen.
See also: Convert Scheduled Users to Labor easily