AyaNova QBI will take by default the AyaNova Service Rate's or Travel Rates Retail Charge price no matter what is the Rate set for the linked item in QuickBooks.
This is because a large majority of users will have multiple AyaNova rates all at different retail prices linked to one QuickBooks item that is used for billing out service.
You are not notified if there is a discrepancy between the AyaNova rate's Retail Charge and the linked QuickBooks item's Rate.
In the two screen shots below, the QuickBooks item SERV001 is linked to multiple AyaNova service rates. This way QuickBooks has only one rate that is used for bill out of service, and AyaNova maintains the different rates for each service.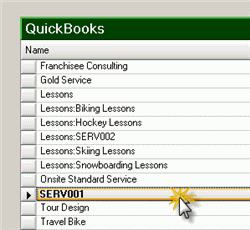 The QuickBooks item SERV001 shows a rate of $0.00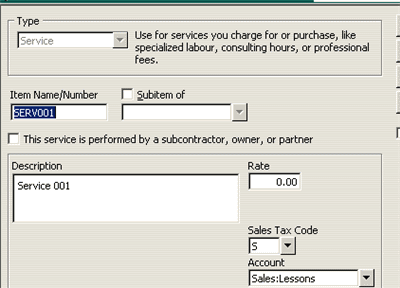 With this QBI feature, no matter the rate selected in the AyaNova service workorder, the rate is always billed out at the rate's Retail Charge
It is always recommended to create a specific rate in AyaNova for every Retail Charge.