You can change the "skin" used by your WBI for all WBI and WBI client users by editing the value for the Telerik.Skin in your web.config file.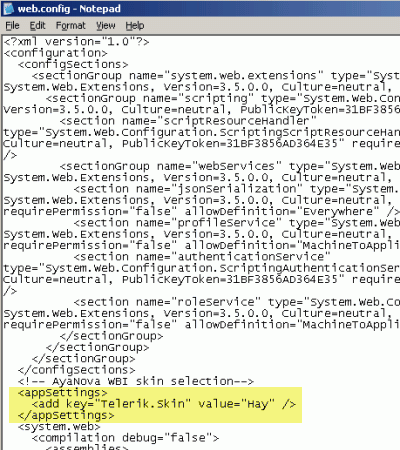 To edit the web.config entering a different value for the skin:
1. Open the Web.config file from the C:\Program Files (x86)\Ground Zero Tech-Works Inc\AyaNovaWBI folder using NotePad.
•Only use NotePad to edit a config file.
2. Scroll down to the <appSettings> section, and edit where it presently says "Hay" to one of the other provided skin names
3. Save the file
4. When any WBI or WBI client user next logs in, the new skin will be used for them.
Skins names that can be used by setting in the web.config of your WBI server are:
Hay
Black
Default
Forest
Office2007
Outlook
Simple
Sunset
Telerik
Vista
Web20
WebBlue
Hay (default skin entered in the installed web.config file - shows grids rows in alternating color for better visual, column headers in bright green, and when selected)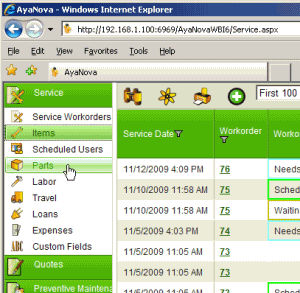 Black (very black with shades of gray for rows)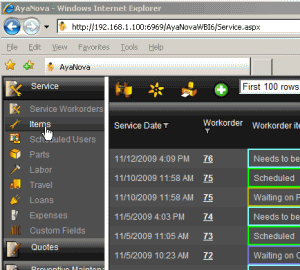 Default (shades of gray for column headers, and rows alternating color, with dark gray identifying selection)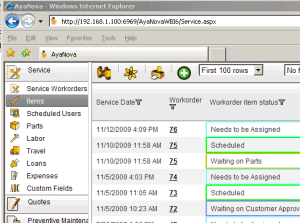 Forest (shades of moss green with bright orange identifying selection with slightly different greens for row alternates)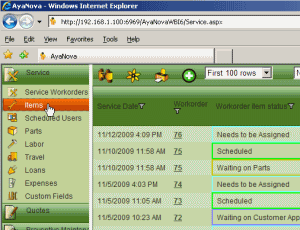 Office2007 (Blue column headers with orange identifying selection and row lines)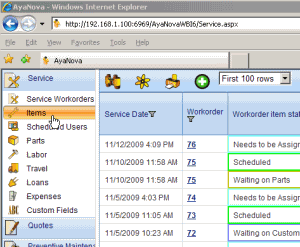 Outlook (Blue column headers with blue identifying selection and row lines)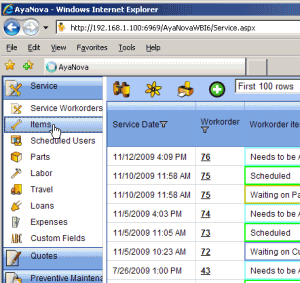 Simple (gray column and field labels, alternating row identification with gray color, with light orange for selection)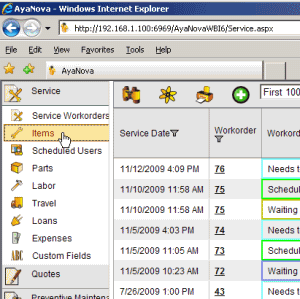 Sunset (Burnt orange column and field labels, alternating row identification with light burnt orange color, with light burnt orange for selection)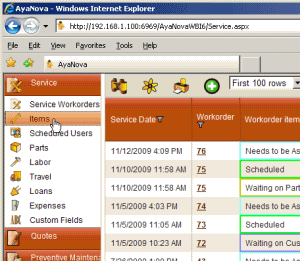 Telerik (light gray column and field labels, alternating row identification with light gray color, with moss green for selection)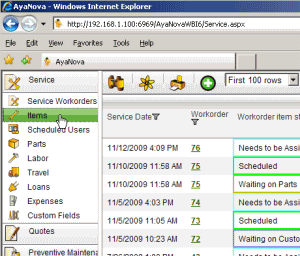 Vista (light blue column and field labels, with light blue for selection, and no row lines)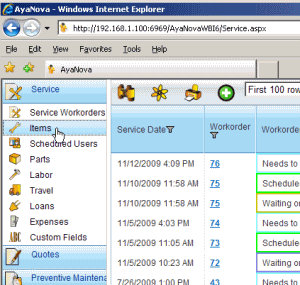 Web20 ( blue column and field labels, with light green for selection, and row lines)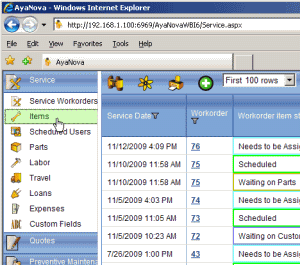 WebBlue (medium gray column and field labels, alternating row identification with light gray color, with blue for selection)