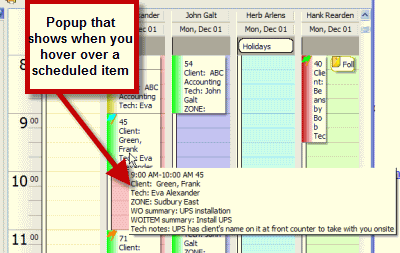 When you hover your mouse cursor over a scheduled workorder item on the calendar, AyaNova will "pop-up" a summary of what the workorder item is about.
•What displays in this popup is dependant on what you have set in your Global Settings for the Workorder Item Summary Template
•See the How do I edit what pops up on the Schedule screen for a workorder item? for a walk through on how to edit what displays here.