•Tutorial displays example screenshots from a small screen device
•Tutorial is based on expectation that user logged in has rights to view and edit service workorder and unit records.
•Although these tutorials are based on sample data in the sample AyaNova database, you can certainly follow similar steps when using your own data.
In this tutorial example we will walk through entering a unit's meter reading via a service workorder while using RI
1. We will assume that you have logged in via your RI as a user that has rights to view and edit service workorder and unit records.
2. View your service workorder that has the Unit with Meter Reading enabled selected and saved in that service workorder.
In this example we will work with service workorder #70 that has unit serial number 5642d34f4 selected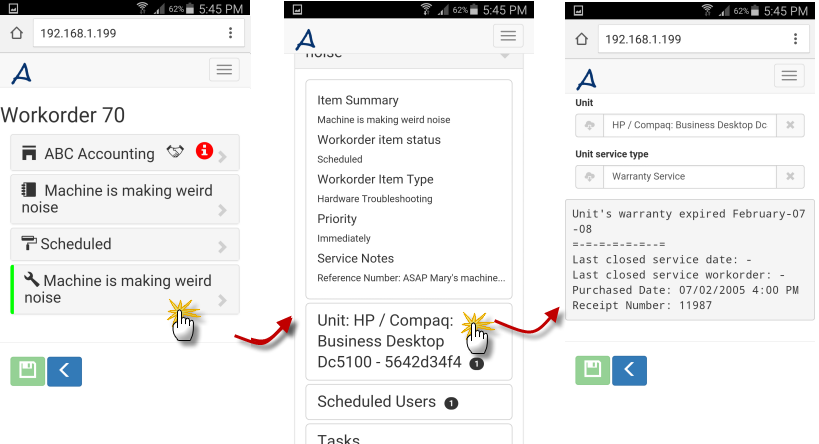 Note that the format your Unit displays in is based on your Global Settings for Unit display format.
And if you make a change to your Unit display format in your Global Settings, you need to save your Global Settings AND reset your IIS.
3. Select the menu option Unit Meter Reading for this Unit in this service workorder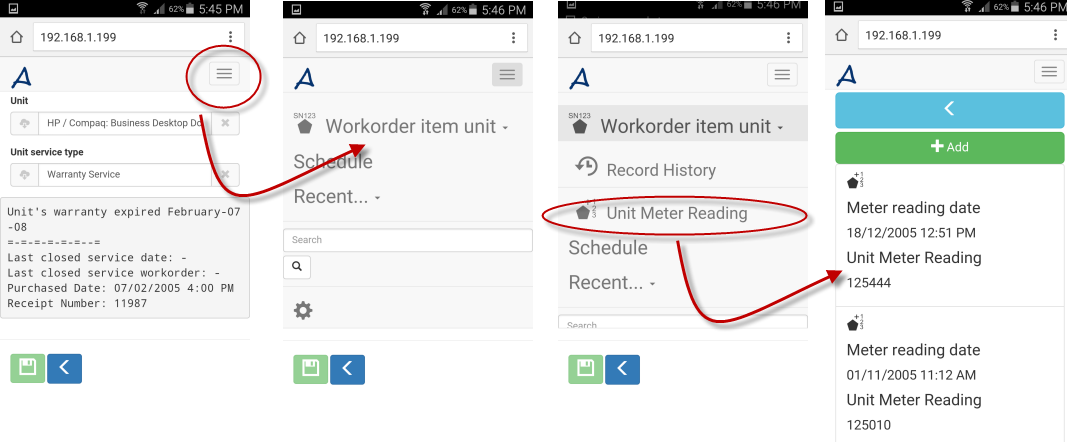 4. Select +Add which will cause a empty new meter reading form for this unit to display.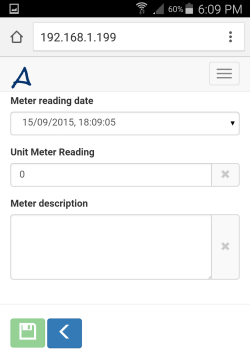 5. Save.

6. You will be returned to the Unit Meter Reading list, where you can see the meter reading just added.