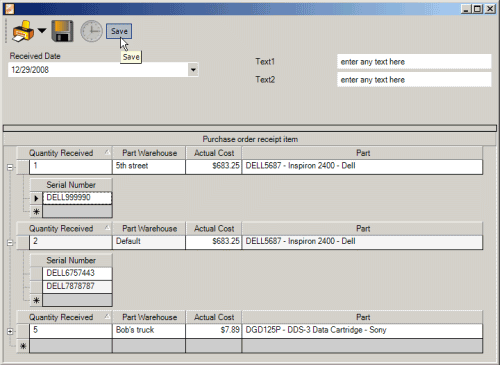 Purchase Order Receipts are used to receive inventory ordered via Purchase Orders.
Parts received via Receipts automatically update the Purchase Order, as well as automatically update inventory.
You can receive against multiple Purchase Orders at one time.
You can receive against a Purchase Order multiple times until all Parts are received.
NOTE: A Receipt can never be edited once it has been saved. An existing saved Receipt can only be viewed. If a Receipt is incorrect, use the Inventory Adjustment as needed.
See also: