AyaNova QBI will use the QuickBooks item selected in Preferences as the item to use when billing Outside Service charges.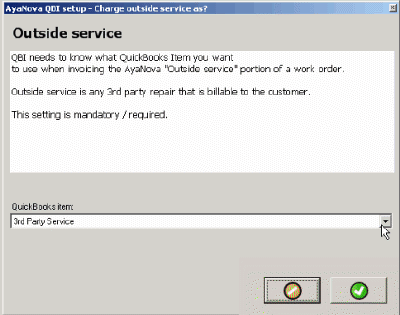 AyaNova QBI will take by default the AyaNova service workorder Outside Service Repair Price + Shipping Price combined no matter what is the Rate set for the linked item in QuickBooks.
You are not notified if there is a discrepancy between the Outside Service combined Repair Price + Shipping Price amount and the linked QuickBooks item's Rate.