Take advantage of the External Tools feature of WBI to display links elsewhere for AyaNova users that are of the type Administrator User.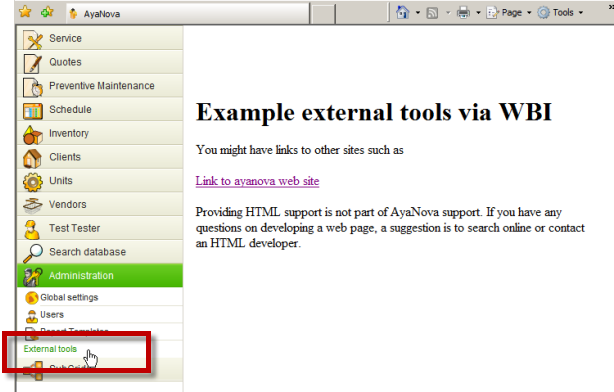 You might have links to other sites, you might have links to server side scripts - up to you.
1. Create a htm file called xtools.htm containing the HTML code to display
For example, for the page above, the xtools.htm file has the following: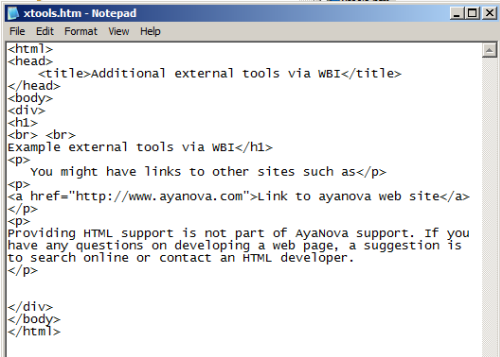 2. Place the xtools.htm file into the root of the WBI folder (i.e. C:\Program Files (x86)\Ground Zero Tech-Works Inc\AyaNovaWBI)
3. Log in as an user who is of user type Administrator User. The External Tools selection will now show under the Administration navigation pane.
Note that the Administration navigation pane only displays for AyaNova users that are of the Administrator user type
AyaNova support does not provide HTML support for frames or web page design. If you have a question about web page design, please check with a web designer or search online for tips.