•Tutorial displays example screenshots from a small screen device
•Tutorial is based on expectation that user logged in has rights to view and edit part and part inventory records.
•Although these tutorials are based on sample data in the sample AyaNova database, you can certainly follow similar steps when using your own data.
In this tutorial example we will walk through editing On Hand Stock amounts for your part inventory with a Part Inventory Adjustment while using RI
1. We will assume that you have logged in via your RI as a user that has rights to view and edit part and part inventory records.
2. Go to the part that you want to view and/or edit part inventory for, using either Recent... or Search
In this example, we will use Search entering in a wildcard of a part number such as HST*
3. Open the part to its parts record form
4. Select from its menu Part Inventory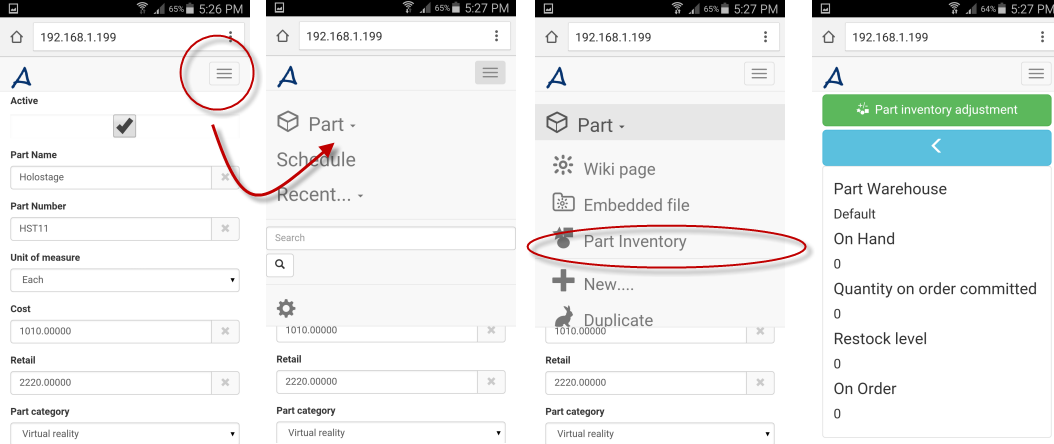 5. Select the Part Inventory Adjustment button to open to the Part Inventory Adjustment form for this part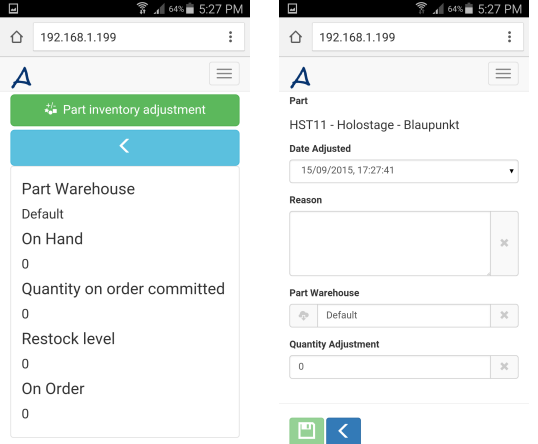 6. Edit as needed.
Enter a negative number to remove from inventory.
Enter a positive number to add that quantity of On Hand to inventory.
In our example, we are going to add a quantity of 2, and as this part is serialized, also enter the serial numbers.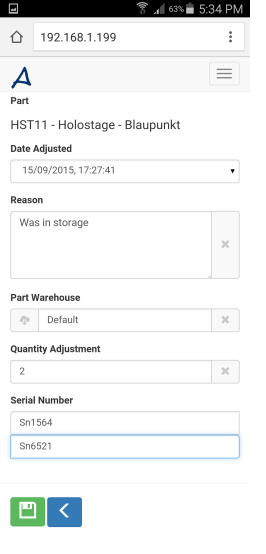 7. Save the Part Inventory Adjustment

8. Now your On Hand Amount is increased for this part in this warehouse.