In this tutorial example, we want to print a report showing information for only the sample user Eva Alexander for labor performed this month.
1.Move to the Service navigation pane and select the Labor grid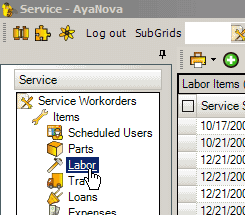 2.First we want to filter the grid to display only the records where the sample user Eva is selected in a Labor record.
3.Select the filter icon

on the column User to drop down the filter settings and select the user Eva Alexander - only records where Eva was selected as the user that performed the labor will now display.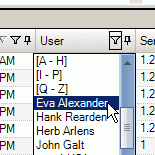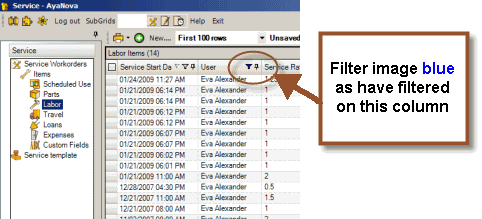 4.Now we will filter the Service Start Date & Time column to display only records for the present month. There are a number of pre-set filters available for dates.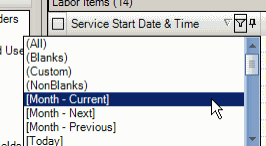 5.The grid will now display Labor items for this user Eva that occurred this current month.
6.You could save this filter, or continue to edit or revert back to No Filter – up to you.
7.Now that the grid is displaying the data we wish to report off of, select the report template Sample Schedulable User Billing Report with Grand Total (your list of sample report templates may be different)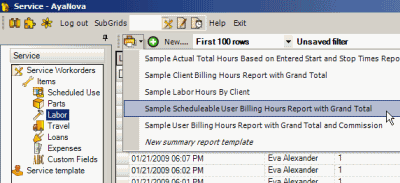 8.The Print Preview screen displays showing you want the report will look like
9. Select the Quick Print icon on the toolbar to print directly to your default Windows printer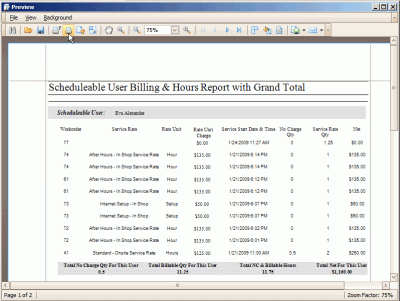 10.Close the Print Preview window which returns you to the grid.
See also: