To print from any entry screen, select that entry screen's Print menu option, and select the report you wish to print

•Do not forget that you do need to select Save before printing, otherwise your changes won't show on the report.
•Each object entry screen displays the same report template selections as the grid for that object.
For example, the Service Workorder grid's report templates listed via the Print menu are the same report templates available for selection within the Service Workorder's entry screen
The Print Preview of the report you selected will display.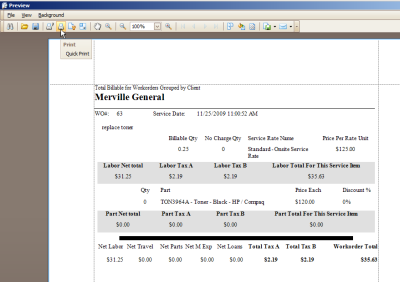 Select the Print menu option to print.

See Also: