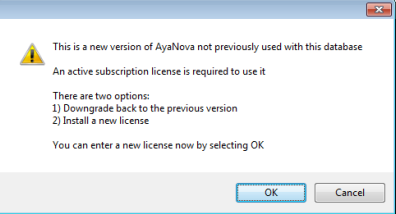 What if I want to update using the latest version of that specific product that I no longer have a up-to-date subscription license for?
Before updating, purchase a new subscription license at the regular subscription price.
A company is only eligible for renewal subscription licensing pricing if purchased before the subscription expires.
If you forget or don't realize before you install the latest version, no worries, you will just get the message shown and need to either purchase or uninstall. Your database is NOT updated.