Easily export record data to an xls file for additional business analysis, import into other software, etc.
The optional add-on ExportToXLS is available for a flat license fee of only US$19.00 for your AyaNova database.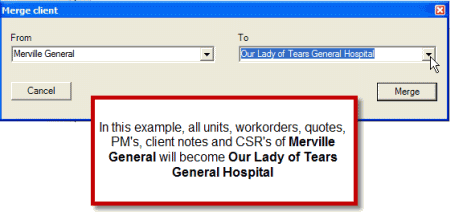 Easily "merge" clients - transfer workorders, quotes, etc from one client to another.
Our Client Merger is available at no charge, and is installed automatically for use by AyaNova administrators.