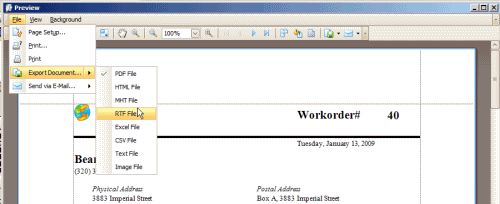 Your AyaNova Lite database comes with over 50 sample report templates - use as is, customize further, and/or create your own!
View customizable productivity reports on your billable hours, response times, and much more.
AyaNova's internal report template designer gives you full control over what shows and does not show in your reports.
Print preview, print to your printer, export to a file, and/or email.