QuickBooks desktop integration¶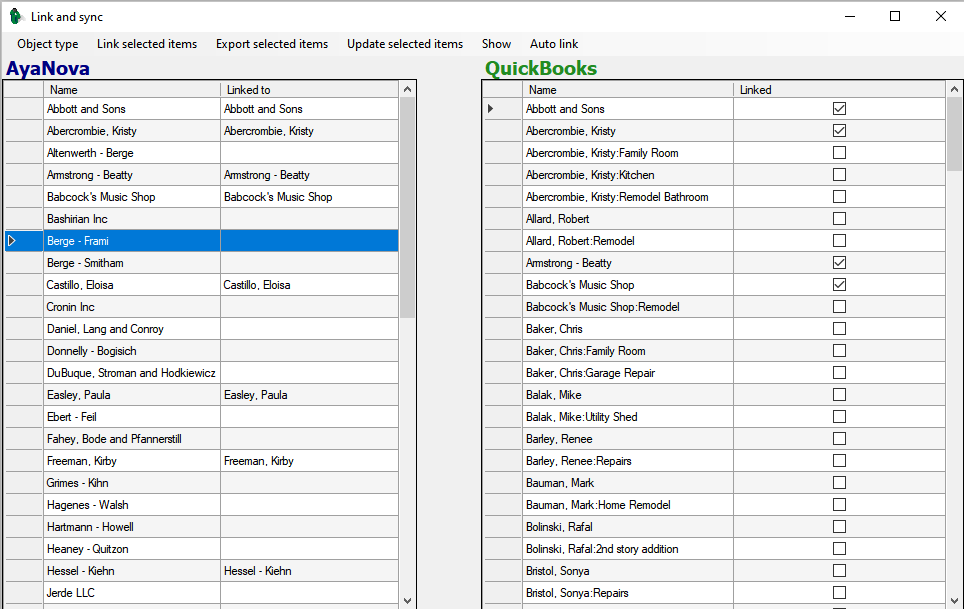 AyaNova can be integrated with QuickBooks desktop edition with the use of our QBI interface.
QBI is a Windows desktop application which can be used to exchange data between QuickBooks desktop edition and AyaNova including exporting objects that both applications have in common both ways, updating and turning AyaNova work orders into QuickBooks Invoices.
QBI is available and included with your AyaNova license at no extra charge.
See the QBI documentation for installation and usage instructions.